Social Security Law in Virginia Beach, VA
Representing Disabled and Injured People for More Than 35 Years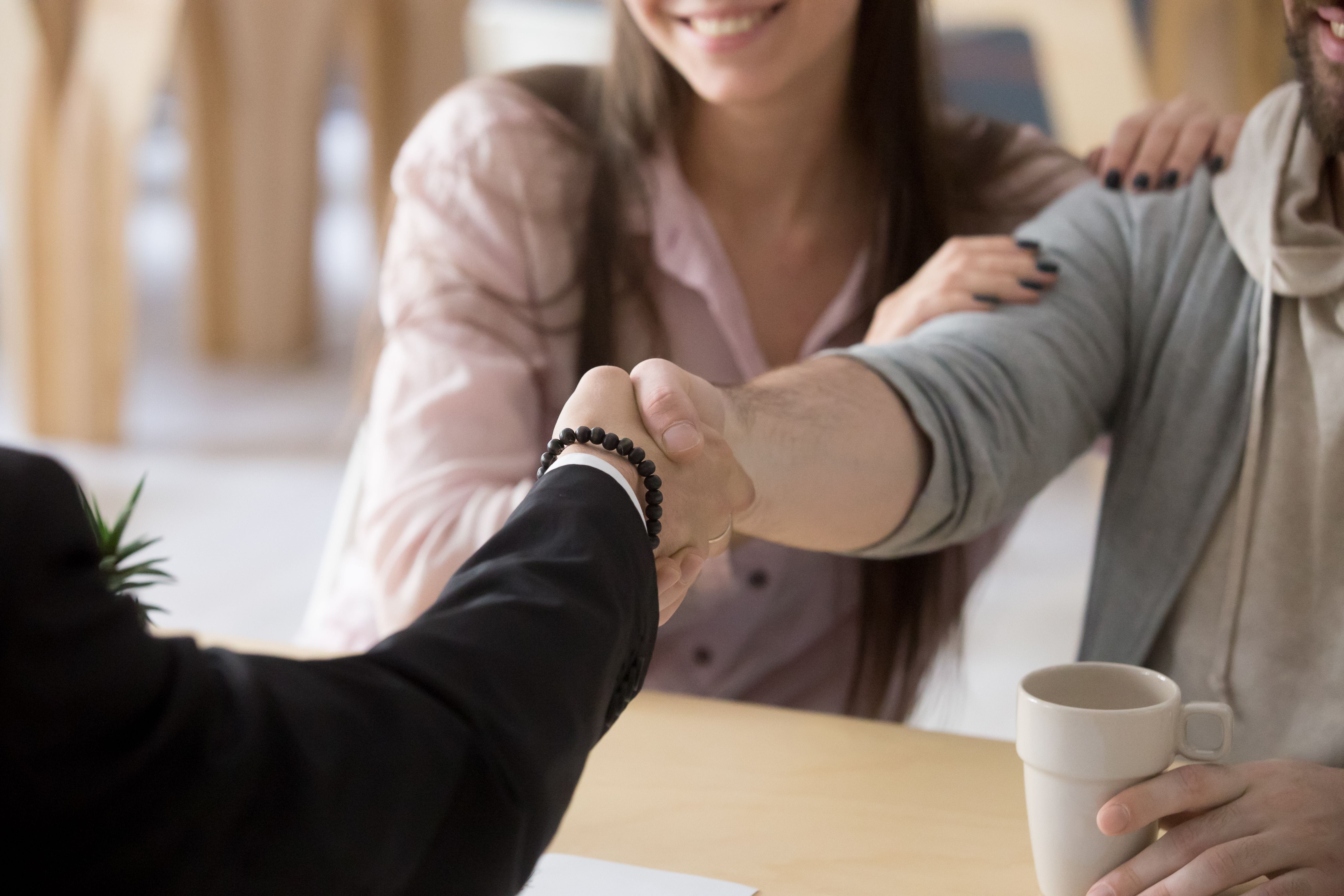 Social Security Disability (SSDI) Lawyer in Virginia Beach, VA
Are you thinking about filing a claim for Social Security disability benefits because of an injury or illness? Have you been denied disability benefits?
With more than 35 years' experience in injury and
disability law
, the Disability Law Center of David L. Horne, PLLC can submit the initial application for Social Security Disability benefits or file an appeal when benefits are denied.
The Social Security Regulations provide for an appeals process. After the second denial, the next step is an administrative hearing before an Administrative Law Judge.
We provide diligent and aggressive attorney representation through the administrative process and at administrative hearing before an Administrative Law Judge. Winning a Social Security disability claim involves a complex process requiring knowledge of the law and regulations, and the presentation of medical evidence often using expert witnesses. Proving a disability claim requires experience in legal and medical issues. We gather medical documentation and work closely with our client's physicians in developing proof of disability.
We understand the financial stress disability from injury and illness place on our clients and their families, and consider this in the fees we charge. In cases involving Social Security Disability Insurance (SSDI) and Supplemental Security Income (SSI), no legal fee is paid unless benefits are awarded.
What is Social Security Disability Insurance (SSDI)?
Social Security Disability Insurance (SSDI) is a government insurance program that many people in the United States count on when they become disabled or are unable to work. The monthly disability benefit is based upon the amount of money and the number of years payments were made into the Social Security system. Payments are only made for total disability. No benefits are payable for partial disability or short-term disability.
Who Can Receive Disability Payments?
Benefits are available to:
A disabled worker who has earned enough credits to become "insured."

A disabled widow or widower between 50 and 60 years of age and the deceased spouse earned enough credits to become "insured."

A disabled child over the age of 18 who is not married and became disabled before age 22, and either of his/her parents is deceased or disabled, and earned enough credits to become "insured."
What is Supplemental Security Income (SSI)?
Supplemental Security Income (SSI) is a disability assistance program that provides payments to disabled individuals with low personal and family income, and who have very little in financial assets. SSI benefits are usually substantially less than what is available to an insured individual who qualifies for Social Security Disability. These payments in some cases can fill in for the first five (5) month of disability during the Social Security Disability waiting period.
How is Disability Determined?
To qualify for Social Security Disability Insurance benefits (SSDI) and Supplemental Security Income benefits (SSI) a person must meet the definition of disability.
A person is disabled under Social Security Rules if because of a physical or mental condition(s) the person:
cannot do the work they did before;

cannot adjust to other work after evaluation of their physical or mental limitations, past work experience, education, skills and age; and

has a disability that has lasted or is expected to last for at least 12 months or to result in death.
Some conditions meeting certain strict medical criteria are described in the Listing of Impairments. These conditions are presumed to be disabling and no further evaluation of the claim is necessary.
The Listing of Impairments describes, for each major body system, impairments considered severe enough to prevent an individual from doing any gainful activity. Most of the listed impairments are permanent or expected to result in death, or the listing includes a specific statement of duration. For all other listings, the evidence must show that the impairment has lasted or is expected to last for a continuous period of at least twelve (12) months.
We Maximize Overlapping Benefits from All Claims
We maximize benefits and compensation from all available sources. If there is a claim for a work injury or personal injury, and a claim under a disability program or plan, applying the regulations and law is complicated. Disability programs and plans, and claims for personal injury and worker's compensation frequently overlap.
We can represent you in your Social Security Disability (SSDI) claim, and other types of disability and injury claims such as claims for Virginia Retirement System (VRS) Disability, long term disability insurance (LTD), motor vehicle accidents and other personal injury (PI) and workers compensation
A person who qualifies for Social Security Disability Insurance (SSDI) benefits is eligible to receive Medicare medical benefits beginning twenty four (24) months after the first SSDI payment was due. This is the same Medicare program that covers Social Security retirees. Medicare also has a program to assist people undergoing kidney dialysis.
Medicaid is a program funded by the Federal and State Governments that is available to certain low income individuals including individuals who have been found to be disabled and quality for Supplemental Security Income (SSI) payments.
Find Out Your Benefit Amount
The Social Security Administration has an enormous amount of helpful information online at its website at www.ssa.gov.
To get your earnings record and a statement of your benefit, Benefits Statement, go to the Home Page and click on "my Social Security". Set up a password to access your Benefits Statement. If you have a child 19 years old or younger who is still in elementary or secondary school, look at the "Family Maximum". Usually your base benefit is increased by about 50%% if you have one or more children.
Call us to get your questions answered right now. We love to talk! We are open: Mon - Fri: 8:30am - 5:30pm
Weekends: By appointment